Get to know the people behind the platform! Meet Matt Daly, Groundfloor's Head of Creative. We caught up with him to talk about his role, how he came to work for Groundfloor, and what he enjoys most about the company.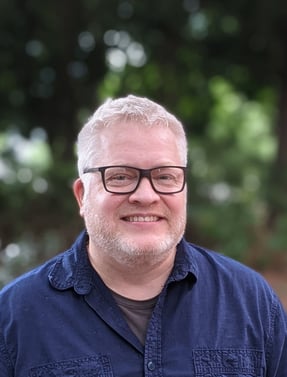 What do you do at Groundfloor?
As Head of Creative, my team and I are responsible for developing the user experience and interfaces for our website and mobile apps. We create marketing materials that promote Groundfloor – everything from graphics for our social channels to shareholder communications. We also support our sales team with materials they use to attract new borrowers.

Where are you from?
I've spent most of my life in Atlanta and around the Washington, DC area, but my family moved around a lot as I was growing up due to my dad's job. In total, I've lived in nine different states and even overseas in the south of France for a bit.

What is your background and experience?
After graduating college with a BFA, I held a lot of different jobs to support my fine arts habit. I've worked as an illustrator, a carpenter, a theater technician, and a cable TV installer. I've also built sets for the Washington Opera and Kirov Ballet, worked as a forklift driver, and even did a stint as a high school teacher (which was truly the hardest job I've ever had!).
I came to Atlanta just after the '96 Olympics and got hired at a company that taught me how to turn on a computer and build websites. Ever since then, I've been in advertising, design, and digital marketing.

How did you come to work for Groundfloor?
I'd previously worked with Megan Heaney, Groundfloor's Head of People, Culture, and Projects, at my former company Cardlytics. She left that job to come on board with Groundfloor, and she subsequently reached out to me when an opportunity opened up that fit my skill set. I jumped at the chance to be part of a growing company building something benefitting so many people.

What excites you most about Groundfloor? What is your favorite part about working here?
My favorite part of the job is interacting with the folks that make up our company, but the opportunity to be a part of helping people become more financially savvy and secure is pretty exciting to me as well. I'm looking forward to what we continue to build as a team in the coming months and years.


When you're not at work, what can we find you doing?
My two teenagers keep me pretty busy! But when I'm not driving them to Ultimate Frisbee tournaments, horse barns or Magic: The Gathering competitions, I'm most likely in my workshop trying to restore old arcade games or working on the many ongoing home renovation projects my wife and I have taken on. I also enjoy cooking and trying out new recipes for my family as well. Currently, I'm working on perfecting turkey legs using my Big Green Egg.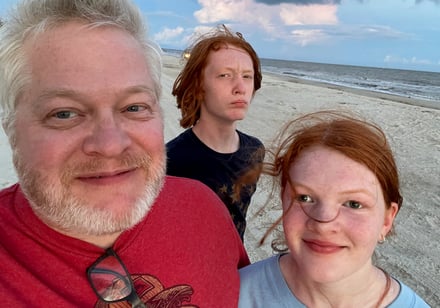 Thanks for all you do, Matt!