After the initial outbreak of the COVID-19 pandemic early last year, we proactively reevaluated our lending guidelines and processes in light of the disruption and uncertainty in capital markets. We've long observed first-hand that retail capital is more flexible than institutional capital. What had not yet been tested before the pandemic was whether retail capital would also be more resilient in times of economic distress. We now know the answer is a resounding "yes" -- and as that became increasingly clear, we successfully transitioned our funding to 100% pure institution-free retail investor capital in less than three months. It was the intrepid faith and long-term commitment of individual investors that kept capital flowing to real estate entrepreneurs when they needed it most.
This change resulted in Groundfloor amassing more lending capital, with better economics, than ever before, and enabled us to respond in real time as new market opportunities arose. As 2020 progressed, we rolled out new lower pricing and launched new lending products to provide our borrowers with the leverage they needed. As a result, we emerged from the pandemic stronger than ever; in addition to shattering previous investment records, we restored our pre-COVID lending guidelines by Q3 2020 and ended last year with a total of 380 loans originated.
And 2021 is already shaping up to be another strong year for Groundfloor. This past month, we hit a new milestone in our company's growth: we successfully closed over 100 loans in one month for the first time in Groundfloor history! We're proud to add this milestone to our growing list of accomplishments so far in 2021, which include launching our new auto-investing feature, a new lending program to finance ADUs, and our unique new partnership with PadSplit. This milestone and the other developments mean more investors can diversify in new ways, across more types of loans, more easily than ever.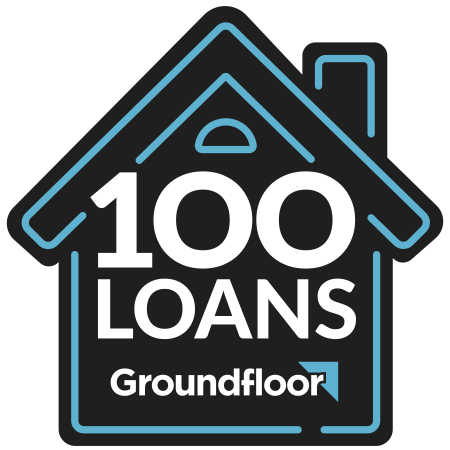 Thank you to all of our borrower family for continuing to place your business and your trust in us, and a big congratulations to the Groundfloor team for all the hard work and dedication that it took to achieve this milestone. We're excited to continue building and scaling to support the needs of more real estate developers, which in turn will give the everyday investors who use our platform even more opportunities to grow their wealth.