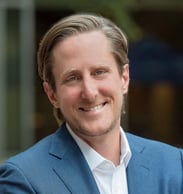 Yesterday morning, I was prompted with a poignant memory. It was five years ago, the notification on my phone reminded me, that GROUNDFLOOR launched our very first project to the public for investing. It was a $300,000 loan to renovate a quadruplex on Charles Allen Drive in Atlanta. As it turned out, even to that modest level, investing with an unknown company that offered an unknown product in an unknown category was too tall an order. In the three months that first offering was active, it attracted just $150,000 in pledges. Our dreams were bigger than our infant brand and investor network.
It was certainly not the most auspicious of beginnings, but looking back on that day allows us to see just how far we've come in the past five years. Through hard work, perseverance, and a huge amount of support from our customers and friends, we've risen from the ashes of that first underfunded project to bring in almost $6 million in investments per month (20 times the amount of that original loan). It's serendipitous that the anniversary of our first offering should fall so close to Thanksgiving, and it feels right to take a moment to express our gratitude to those who helped us get to where we are now.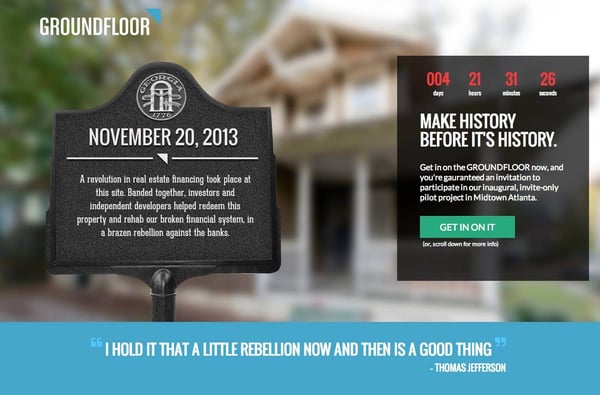 Five years ago, we launched our very first project to the public for investing.
First and foremost, we want to thank our customers: from the very first ones who believed in us to the thousands we have today, it takes a big leap of faith to entrust your money to someone else, and we are honored and grateful that you continually choose us. It's still hard to believe that we successfully fund dozens of projects every month in a matter of days or weeks. That is thanks to people around the country just like you. We wouldn't be where we are today without you.
We also are deeply grateful for our shareholders. This five-year anniversary also marks another important milestone in our growth -- it's around the time when we closed our first round of seed financing. Back then, five angel investors put up $150,000 to help finance our fledgling company. It's telling that most of them are still active with us to this day, joining over 2,200 more who helped finance GROUNDFLOOR's continuing growth via our online public offering this year. Thank you for believing in us and in our mission.
To our partners and equity holders, we cannot express our appreciation enough for your support. To date, in addition to what has been invested in our product, we have raised almost $15 million in equity capital to finance our operations. That money is a testament to those who believe in what we do, and we are fortunate to have the resources needed to grow and improve our company. Additionally, a huge thank you to the legal and accounting professionals and the regulators who helped us qualify our first offering in August 2015 and each one after that. From being able to sell securities only in Georgia in the early days to now being qualified to do so nationwide, it has been your expertise that made it possible.
To our wonderful, dedicated team of GROUNDFLOOR employees: Nick and I are proud to call you our colleagues. In just five years, our GROUNDFLOOR family has grown from two co-founders and two employees to a diverse organization of over 50. We look forward to continuing to add to our team, building our culture, and growing careers to make a difference in the lives of our customers. Thanks to each and every one of you for your tireless work day in and day out to make GROUNDFLOOR a great place to work, borrow and invest.
Finally, thank you to the city of Atlanta for welcoming us with open arms five years ago. Your vibrant and supportive startup ecosystem is a big part of how we've made it this far, and we are grateful to you and the people who call you home.
Happy Thanksgiving -- we are so thankful for you, our extended GROUNDFLOOR family. Propelled forward as we are by all the blessings and favor we've received from so many over the years, we cannot wait to see what the next five years hold in store for us all.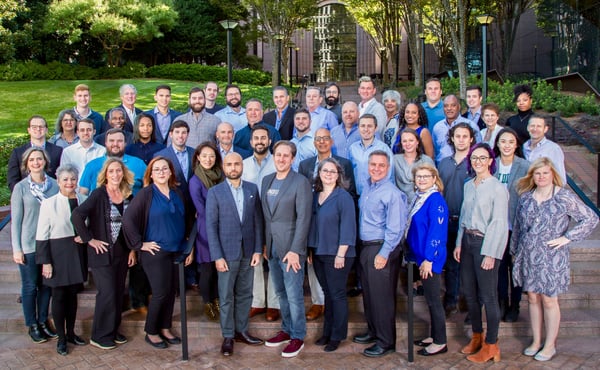 Happy Thanksgiving from all of us at GROUNDFLOOR!