Dear Investor:
A little over ten years ago, two entrepreneurs in a Durham, NC startup incubator decided to join forces and form the company that is now Groundfloor. Our shared interest in making private markets public brought us together then and has driven us ever since.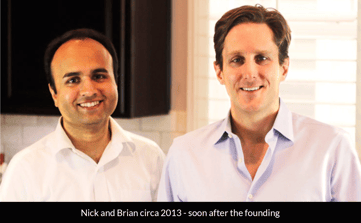 We saw a glimpse then of what is very evident today. Individual investors of all backgrounds, and portfolio sizes are increasingly looking for alternatives to the public markets. Our original concept provided that in a package that is tangible (real estate), familiar (single family houses), and stable (fractionalized credit). Establishing our regulatory foundation to deliver it required four years and millions in venture capital. Developing the organization to supply and manage our growing origination volume required several more years after that.
Over that time, we've never lost our focus on you, the individual investor. We believe everyone deserves the opportunity to earn better returns on better terms with alternatives. Other startups in our space that seemed similar instead proved that they were actually just new intermediaries with a slight spin on legacy business models. Several took the easier road of limiting access to the wealthiest investors. That class of investors already benefit from plentiful private market opportunities. A high proportion of our would-be competitors have abandoned their mission and/or gone out of business.
Our unique focus and dedication to our mission has paid off, and we expect that to continue. Groundfloor has grown to nearly $300 million in assets under management and sold over $1 billion in securities via our platform since inception. Backed by a growing army of tens of thousands of active investors, many of whom are also shareholders, we've never been better positioned to exhibit the full power of the individuals to support and shape financial markets that for too long have been dominated by institutions.
We will never give up on what we're doing or the people for whom we're doing it. As we embark on this new year, we're laying a foundation for the next ten. Millions of investors will someday benefit from the feedback, faith, and trust that you've granted this company in its earliest stages of development. As we celebrate one decade since our founding, we're left with profound gratitude for that and tremendous anticipation of what's to come.
Sincerely,


Brian Dally & Nick Bhargava
Co-Founders