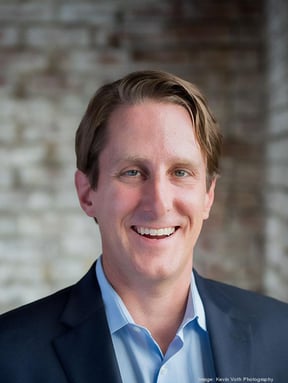 For the past few weeks, the Wall Street and venture capital commentators alike have been atwitter about the highly-anticipated recent IPOs by Uber and Lyft -- and their disappointing performances. The two ride-sharing giants almost immediately broke below their IPO prices, leaving many gun-shy about whether or at what low point price to invest. Ultimately, these flops suggest that today's capital markets demand a more clear path to profitability than some high-growth startups might be willing or able to show them.
Uber and Lyft aren't the only two massive tech startups that are set to go public this year. Slack, Pinterest, WeWork, Airbnb, and others are all expected to enter the public arena in the next few years -- but Uber and Lyft's less-than-stellar performances have left many people wary. Is it a wise decision to invest? Will the startup in question be profitable soon? Will it even be around in five years?
At Groundfloor, we sometimes hear the same questions from those who are considering an investment in us via our 2019 Stock Offering, or those who are considering whether to invest with us by participating in our loans. These are important questions, and anyone exploring new investment options is right to ask them.
The Current State & Future of Groundfloor
In short, Groundfloor as a business entity is thriving. We're achieving accelerating rates of revenue growth. Unlike any other competing investment platform in our class, you don't have to take our word for it. Instead, our risk factors and details of how we operate are disclosed and updated publicly and in detail. Consistent with SEC regulations, we file audited financials annually and update them on an unaudited, semi-annual basis. Anyone can download and review our Offering Circular and other filings from the U.S. Securities & Exchange Commission website, and we provide links throughout our website to encourage you to do so.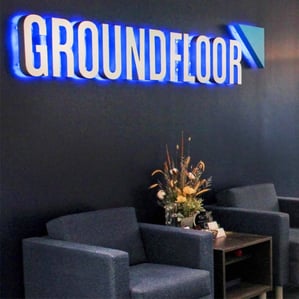 Apart from helping potential shareholders measure the risk of investing in Groundfloor, we do this because "platform risk" (in addition to the risk of any one loan) is an important consideration for investors in our loans as well. Every investor must decide for themselves whether the potential incremental returns of any investment outweigh their perception of the incremental risks, and investing with Groundfloor is no different. Our financials for 2018 reflect significant investments we made to increase the scale of our business. As many companies at our stage of development do, we purposefully choose to incur increased losses in the short term in order to grow for the long term. Some investors are not accustomed to or comfortable with that, and the risk profile of investing via our platform, much less in share ownership, isn't appropriate for them or their portfolio.
For others who are open to the risks, we point you to our six-year track record, market opportunity, and unique competitive position as indicators to size them up. Groundfloor's management and board of directors carefully control the scale of our investments in growing the business (and the losses we incur to do so) in line with our revenues and the operating capital available to us. For example, as we shared in our 2019 Investor Presentation, this year we're planning to utilize $2.5 million of capital to grow the business, in addition to the revenues we earn. This is about half of last year's loss, and we've already raised enough operational capital in this year's stock offering to fund it. Those investments go into the fixed costs of developing systems and products, and the variable costs of hiring revenue-generating or revenue-supporting staff sooner than we would otherwise.
We do not aim to grow for growth's sake, but to take advantage of our hard-won, unique market position as the only issuer of direct real estate debt securities that are available to non-accredited and accredited investors alike on a broad basis, at scale. Growing faster allows us to serve more customers, better -- and ultimately to be more profitable over the long term. Accepting losses in the short term advances our mission to level the playing field in finance more broadly, for the benefit of more entrepreneurs and investors over the long term -- or we wouldn't do it.
Investor Protections Against Platform Risk
We've established a track record over six years of operations and very much intend to be around for the long term, with increasing financial strength over time. In the event our business changed for the worse and was unable to continue, however, we've built in three types of investor protection for those investing in our loans.
First, unlike a REIT or other fund, the repayment of our LROs is contractually dependent upon repayment of each underlying loan -- not on the performance of Groundfloor as a company. The process of securing and overseeing repayment is not costly relative to the aggregate amount of capital at stake, and can be facilitated by any successor entity.
Second, in the near future, all LROs will be issued by subsidiaries of our parent company. Our subsidiaries have no other competing creditors. The only obligations they have are the notes sold to investors. This structure, once in place, can serve as another form of insulation against any financial claims lodged against the parent company.
Third, all uninvested funds (both funds transferred in as wells repaid dollars sitting in investor accounts) are kept in an "For the Benefit Of" bank account in which Groundfloor has disclaimed any economic interest. Investors therefore receive the benefit of customary FDIC protection on any cash balances they hold with us within their Investor Accounts.
---
We encourage all investors to be well informed and want to provide all the information needed to understand and evaluate the risks of investing with us. You are always welcome to reach out to us directly at founders@groundfloor.us with any questions, comments, or concerns. Alternatively, we invite you to join our newly-established Groundfloor Investors Group on Facebook to chat with your fellow investors and with us.