Our monthly Groundfloor Asset Management series remains committed to highlighting key performance metrics and other relevant data managed by our Asset Management team. Our goal is to provide you with a comprehensive understanding of our loan portfolio's monthly performance.
By the Numbers
Within this segment, we present insights into the crucial performance metrics relating to the loan portfolio performance for the month of June. Our assessment will encompass loan payoffs, repayment and interest volume, rate of return, and loss ratios. Additionally, we have included comprehensive views of our loan performance states and a detailed overview of the data from the beginning of the year for enhanced clarity.
Loan Payoffs
Groundfloor recorded 75 loan repayments in June, only a slight decrease from the previous month's total of 82. The total number of repaid loans for the year has now reached 482.
Despite the continuing ongoing economic challenges, loan repayments have still seen normal ebbs and flows and showing stability. The past quarter's performance rates have been robust, which is a positive trend as we move towards the second half of the year and aim to finish strong in 2023.
Below is a monthly breakdown of the loans repaid and repayment volume to date in 2023:
Repayment & Interest Volume
The repayment volume for the month of June saw a 10.1% increase of $1.7M for a total of $18,572,140. Interest also increased by 7.4% to $1,865,332, making June the 3rd highest month in both loan repayments and volume interest so far this year.
Rate of Return
In June, the rate of return decreased slightly month over month to 9.86%, though still higher than each of the three months in Q1. Groundfloor is still maintaining a strong all time rate-of-return of 9.82%.
Loss Ratio
In June, Groundfloor had 3 losses. This year, we have had 19 losses, averaging just 3 per month, which gives us a year-to-date loss ratio average of just 0.96%. June's loss ratio decreased to 0.77% with Groundfloor running an overall historical loss rate of an impressively low 0.42%. This low all time rate is especially significant considering current market conditions, as well as the removal of loans from our active portfolio originating during the COVID pandemic era.
Further Detail
Groundfloor identifies four distinct loan states within our portfolio: Current, Extended, Default, and Losses. The charts below offer a month-over-month depiction of repayments from all four loan portfolio states for the first half of 2023.
Lastly, we present a full view into our overall loan portfolio, broken out into expanded detail for your assessment.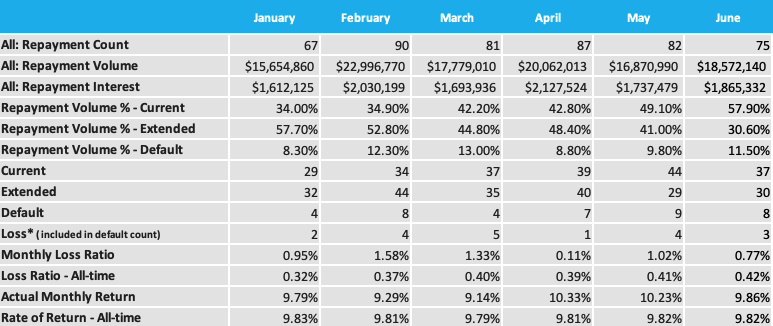 What We're Seeing
The Groundfloor Asset Management team is working with borrowers to keep their projects moving in the right direction. The below highlights some team adjustments as well as some observations we are seeing in the marketplace:
Groundfloor continues to expand our asset management team with the addition of another Asset Manager in June. This will improve oversight of the portfolio and provide further support to borrowers and investors.

Groundfloor has added a new tax monitoring service to the Asset Management lifecycle to properly notify all parties when taxes are due and provide robust communication tools to ensure compliance with local taxing districts nationwide.

The housing market remains incrementally complex since the pandemic. With uncertainty surrounding home prices, fluctuating mortgage rates, and shortages of inventory throughout the country Groundfloor remains committed to working with borrowers to provide support and guidance where needed.

Several older loans moved to default based on an inability of the borrowers to repay their loans either through a sale or refinance. These are older loans originated towards the end of the pandemic. Groundfloor expects to see a temporary increase to the default rate as a result

Draw requests remain elevated compared to previous periods which continues to reflect strong borrower activity.
Highlights from the Month
Here are some of the notable loan achievements from last month:
22 Galloway Oaks Cove, Memphis TN:
The loan matured in December 2022.

After a lack of progress by the borrower, Asset Management moved the file to the Default Services team in May of 2023.

Borrower successfully refinanced and repaid Groundfloor and investors in full, including default interest.
1378 Gus Thornhill Jr. Drive, Atlanta GA:
The loan matured in April 2022.

After numerous attempts by the borrower to refinance the loan that were all unsuccessful, Groundfloor Asset Management moved the file to the Default Servicing team in June 2023.

Despite facing foreclosure, the borrower completed refinance and repaid the loan with contract and default interest to investors.
38 Wickham Drive, Columbus GA:
The loan matured in April of 2022.

Borrower did not complete the work and attempted to list the property as is, however did not receive an acceptable offer.

The property moved to the Default Services team in July of 2022 .

Ongoing communication with the borrower during the foreclosure process did not produce a repayment.

The property transitioned to REO status in October 2022. Following this, the initial preservation and securing services were carried out, and the property was listed for sale in December 2022.

After receiving multiple offers, Groundfloor accepted the highest and best offer with a sales price of $57,000, resulting in an 80% principal recovery for investors.
June Project Spotlights
We're highlighting some of the properties that were repaid last month and showcasing their before-and-after outcomes in the section below.
4201 Brookview Drive Southeast, Atlanta, GA
(New Construction)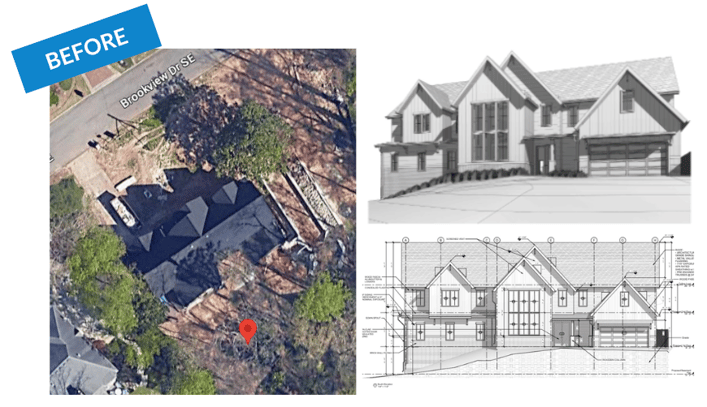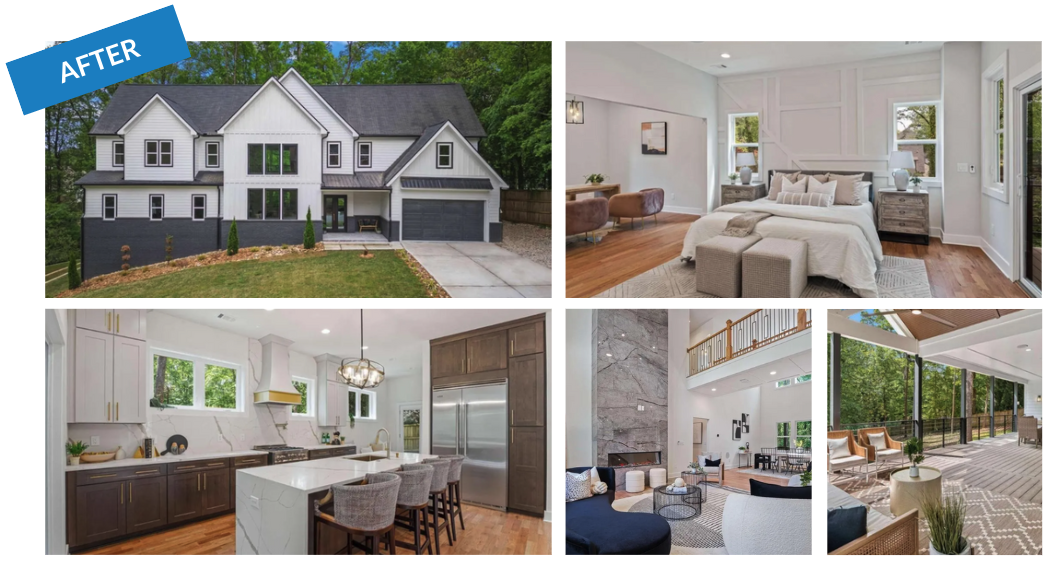 Property Purchased For: $601,000
Total Loan Amount: $1,088,090
Term: 12 months
Repaid Date: June 16, 2023
Currently on Sale for: $2,199,000
1506 Avon Ave SW, Atlanta GA
(Refinance-Rehab)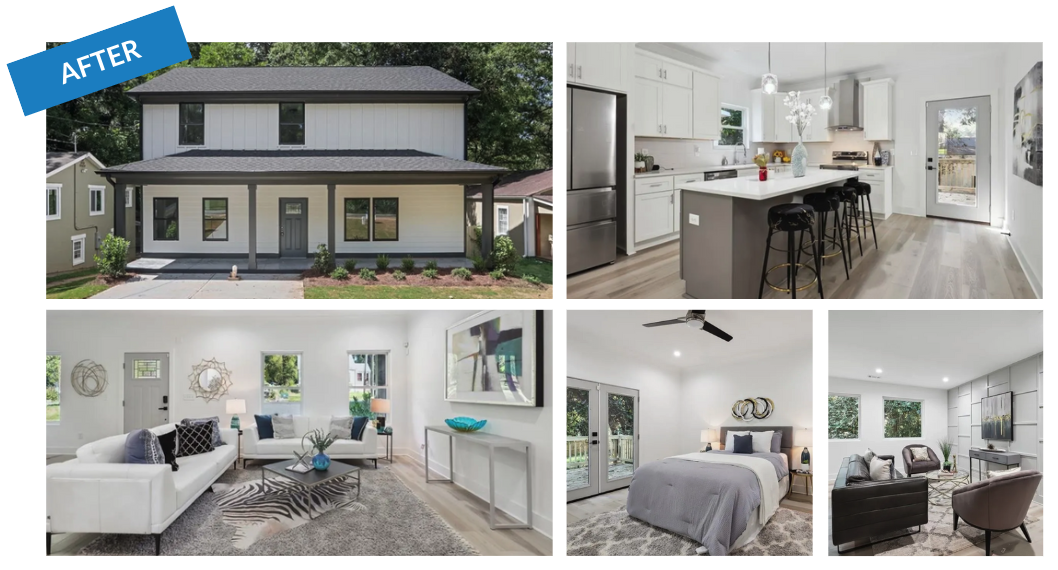 Property Purchased For: $90,750
Total Loan Amount: $332,820
Term: 12 months
Repaid Date: June 27, 2023
Sold for: $450,000
3651 Silver Leaf Lane SW, Marietta, GA
(Purchase & Renovation)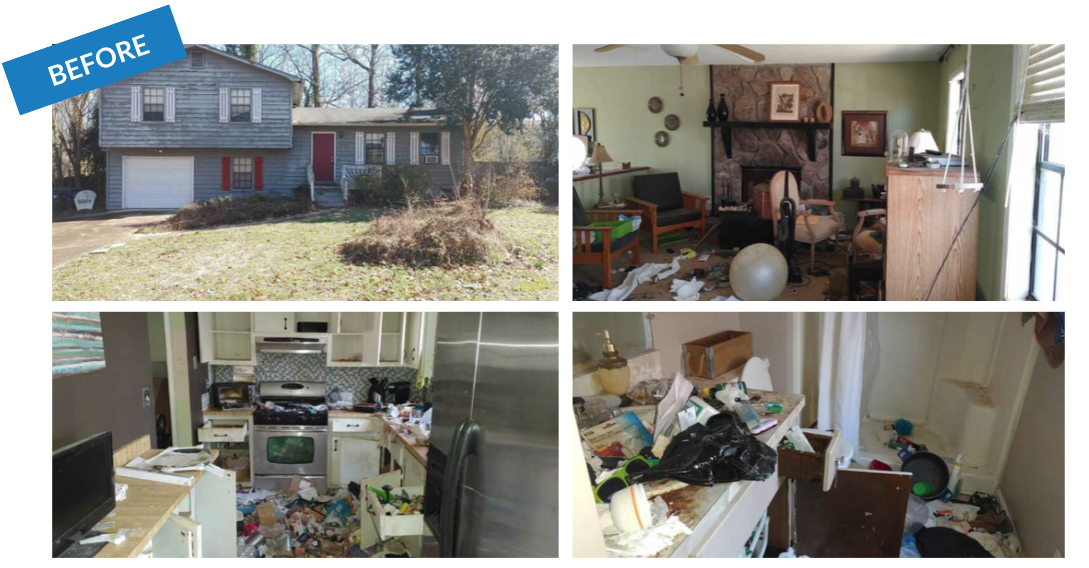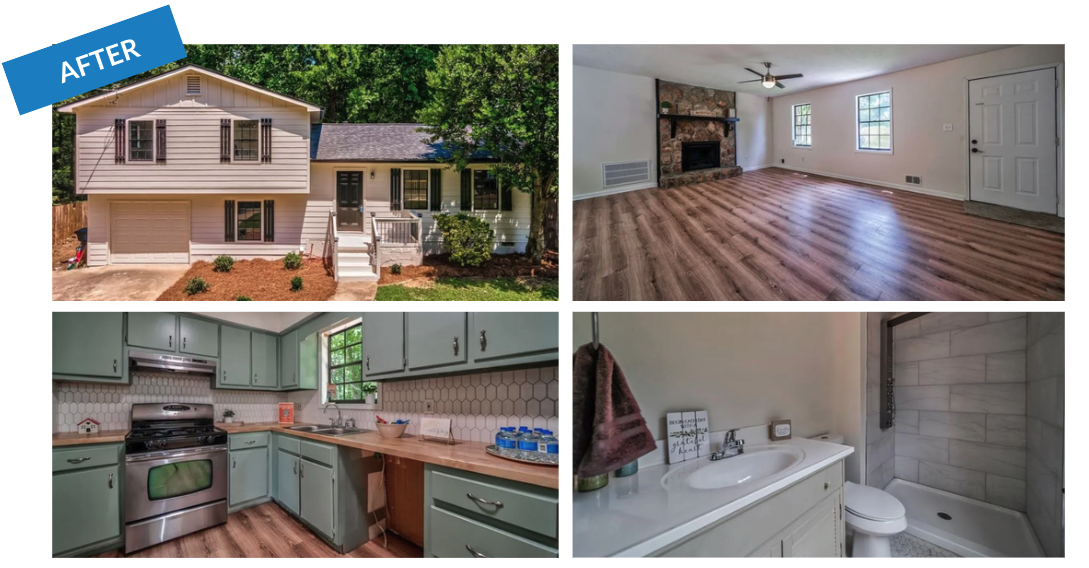 Property Purchased For: $230,000
Total Loan Amount: $227,500
Term: 12 months
Repaid Date: June 22, 2023
Sold for: $331,000
Review your Groundfloor Investor Account
To review your current portfolio's performance, and discover and invest in new LRO's, please visit your Investor Account here.
Further Reading: