We are happy to announce that, beginning today, investors will receive text message notifications regarding the status of funds in their Groundfloor accounts. We recognize not all investors receive or regularly check their email, so we hope text messaging will keep users better informed about their Groundfloor account and when they have funds that are available to be put to work.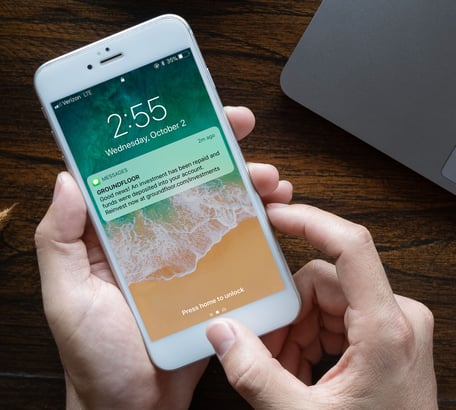 How Text Message Notifications Will Work
Customers will receive a text message alert any time new funds appear in their Groundfloor Investor Account. For example, when a referral reward is earned, a text message alert will be generated to inform the user of the new funds present in the account. Similarly, when an investment repays or when funds transfers are completed, customers will be informed via text that funds have been deposited into their Groundfloor accounts.
How to Change Text Message Notifications Settings
Investors are opted in to text messaging by default and will receive notifications to their account phone number on file with Groundfloor. To change your communications preferences or your phone numbers, sign in to your Investor Account, click on Account Settings in the dropdown menu in the upper righthand corner, and then select "Communication Preferences" Here you will be able to select which notifications you receive through which channels (email vs. SMS). Alternatively, to opt-out of SMS messages, you can simply reply "STOP" to any text message upon receipt.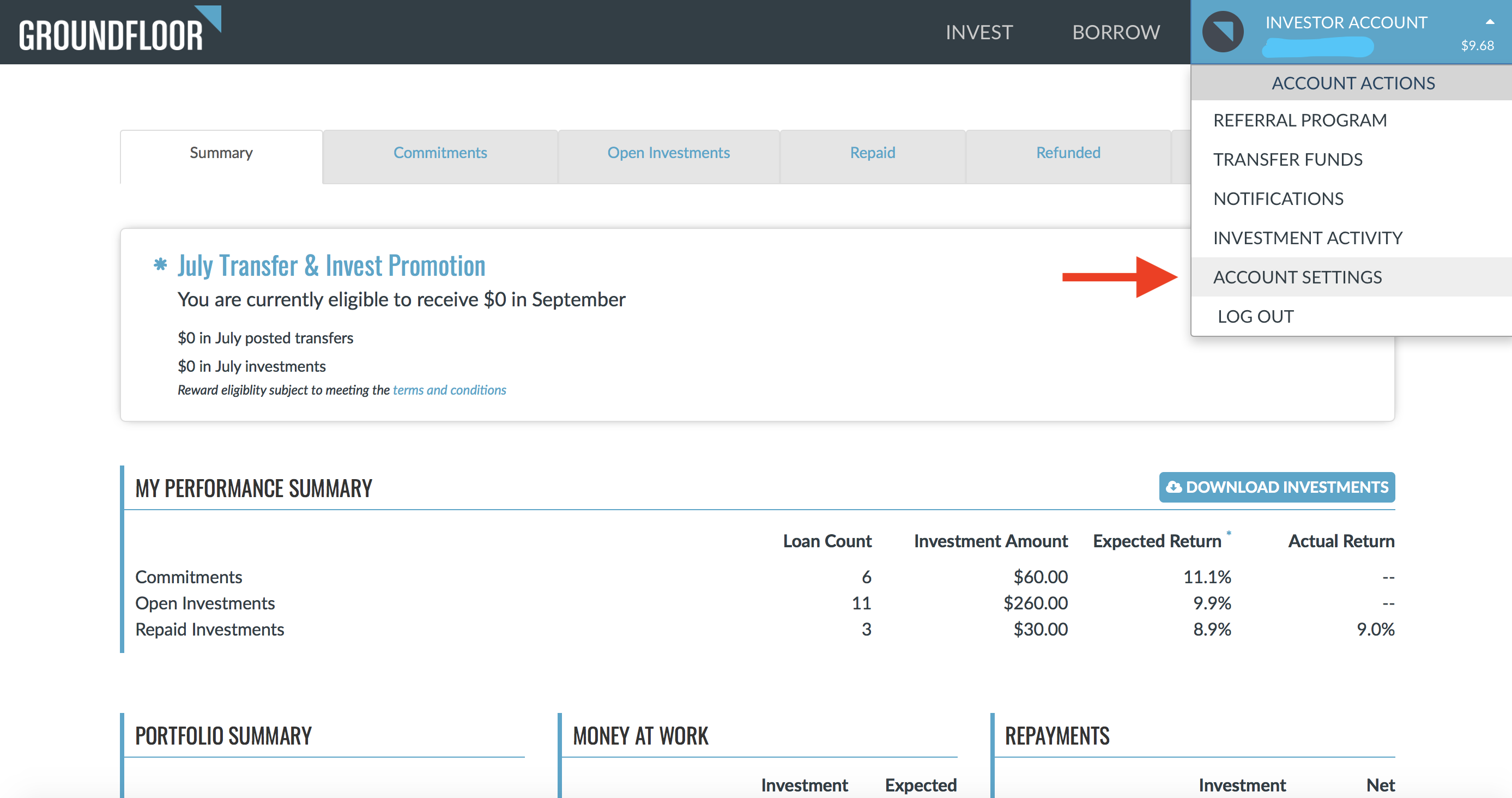 To change your notifications preferences, log into your Groundfloor Investor Account and click "Account Settings" in the dropdown menu.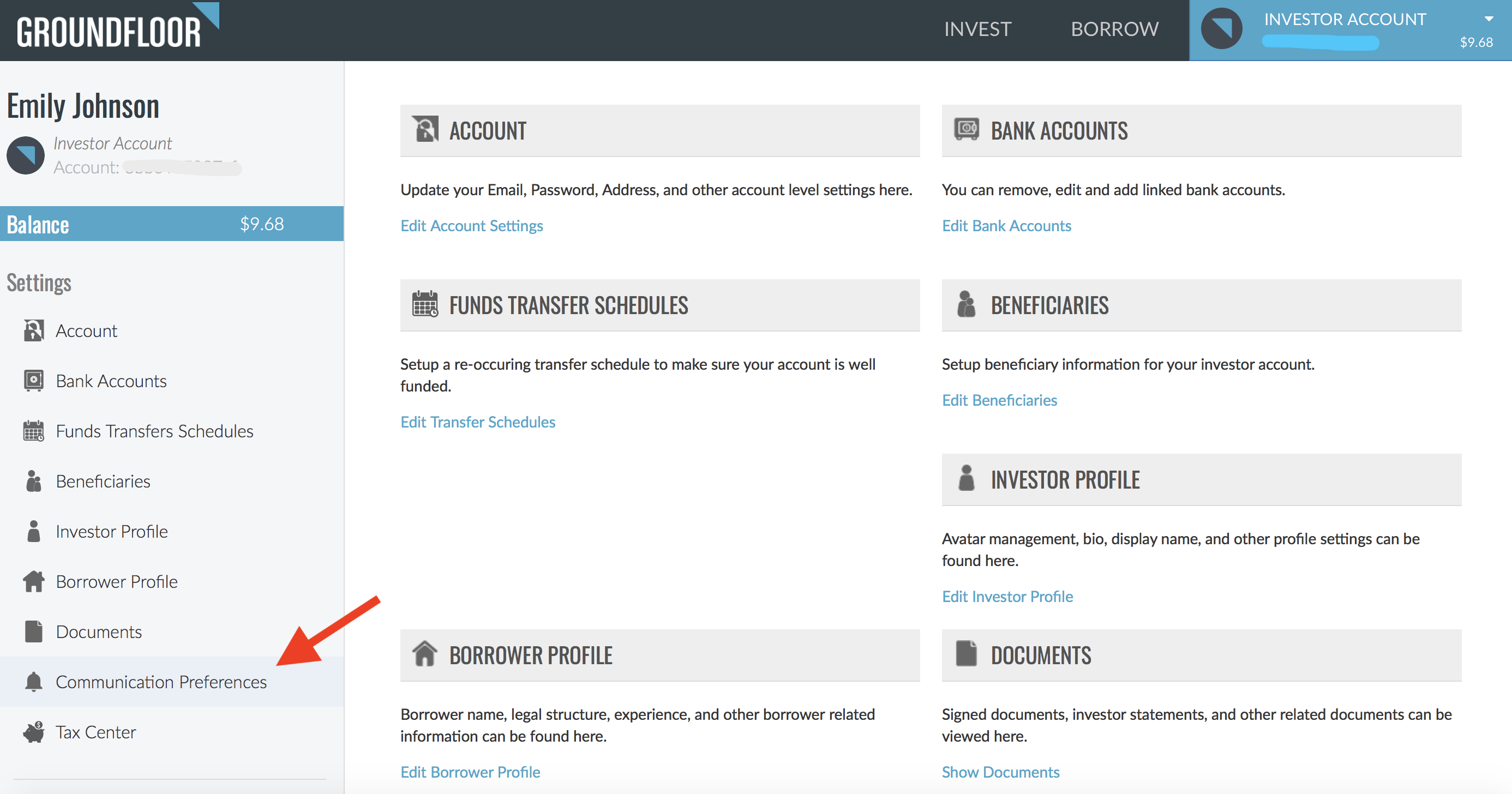 Once you click "Account Settings" in the dropdown menu of your Investor Account, choose "Communications Preferences" on the left-hand side.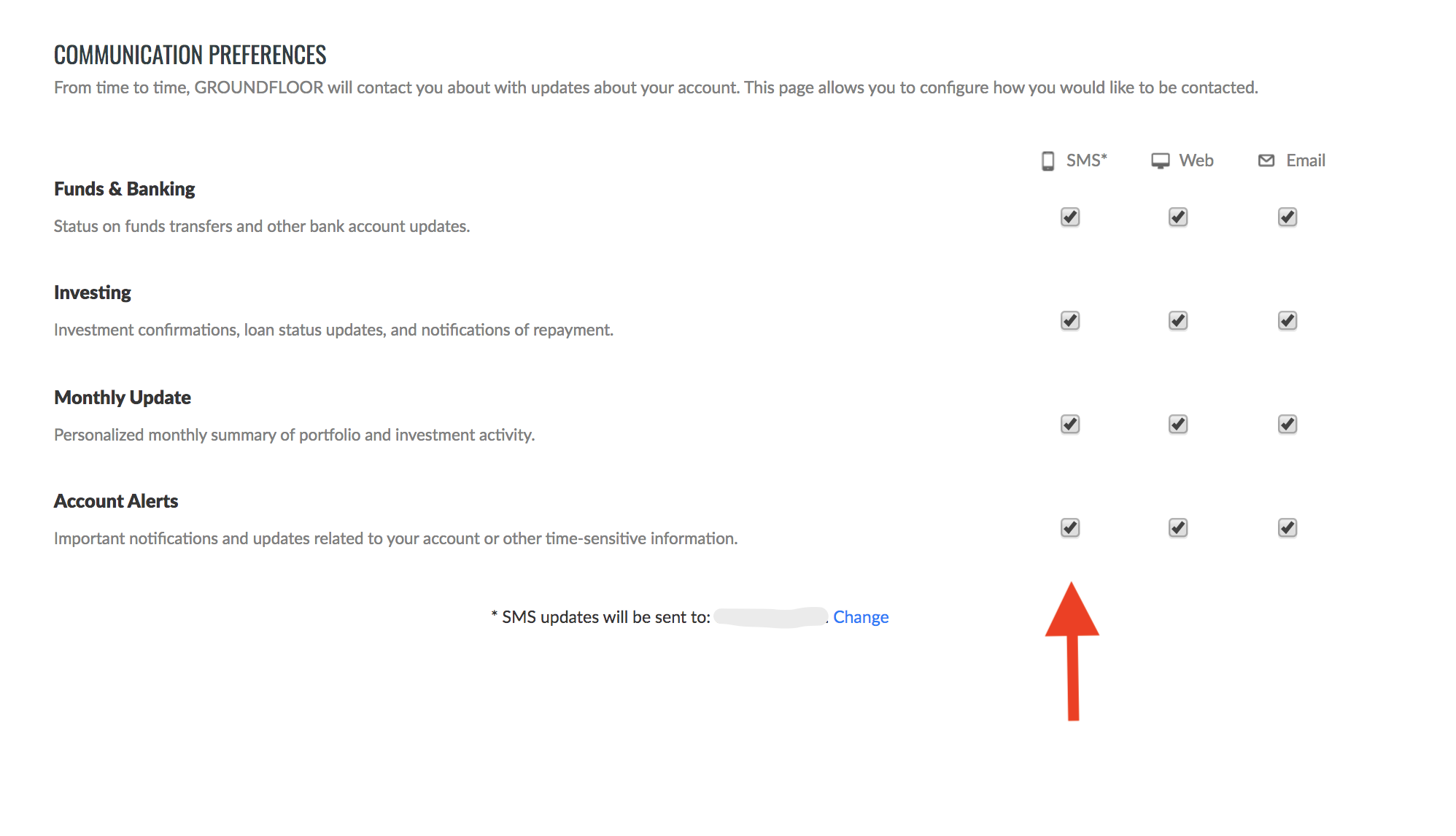 You may change when and how you receive notifications about your Groundfloor Investor Account.
That's it! We hope that providing you with more information will help you better control your Groundfloor account and maximize your return on investment by giving you ample notice of opportunities to put your money to work. As always, do not hesitate to contact us with questions or feedback in the comments below or via email at support@groundfloor.us.