Welcome to Groundfloorville, a quaint town tucked away in the cozy corner of your imagination. Groundfloorville is a friendly town and the Groundflooridians that live here are quick with a smile and full of endless optimism. Not only are the folks here a friendly bunch, but they also boast impressive financial acumen and a flair for real estate investing.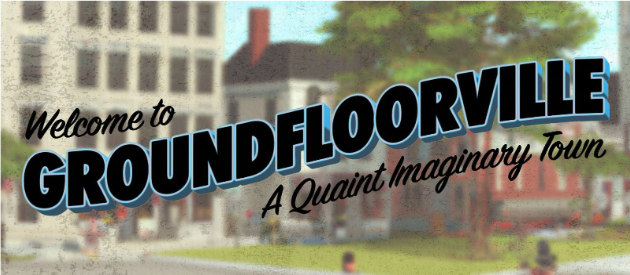 Groundflooridians are investors who see the town not just as a physical space, but as a thriving hub of opportunity, growth, and prosperity. You see, in Groundfloorville, every house is a home, and every home has a story. It's a town where you can see dreams turn into reality, brick by brick, door by door, home by home.

Join us as we meet some of the fine citizens of Groundfloorville. As you get to know them, you can also better understand their investment strategies, their path to consistent 10% returns, and what their next 10 years look like with the real returns provided by Groundfloor.

Best of all, you can access our financial model on your own. By adding your own inputs based on initial investment and recurring investment amounts, you'll see for yourself what the next 10 years look like with Groundfloor.
Groundfloorville Citizen Profile #4:
Jason Connors
Age: 55
Gender: Male
Occupation: Solopreneur
Education: College
Income: $200,000yr
Investor Profile
Jason owns SportsOrama, Groundfloorvile's local chain of sporting goods stores. It's that experience that taught him the value a tangible asset like real estate holds.
One of Jason's biggest challenges is the time and effort required to manage his real estate investments. As a small business owner and community volunteer, he doesn't have the necessary resources or expertise to manage his investments effectively.
Another challenge for Jason is the lack of accessible investment opportunities. Traditional real estate investments often require significant capital and are limited to accredited investors. However, Groundfloor provides accessible and affordable investment opportunities in the real estate market, allowing Jason to diversify his portfolios and generate passive income.
Jason's investment goals include building long-term wealth and financial security for himself and his family. He's also interested in using his real estate investments to support charitable causes and to leave a financial legacy for future generations.
Overall, Jason is attracted to Groundfloor's "set it and forget" capabilities, where he can set his strategy upfront and allow the tech platform to automate his investing strategy by re-investing his funds with each repayment.
Jason initially invests $25,000 and decides to put forth another $200 monthly, deciding to go out to dinner a bit less every month.
The below charts and graphs demonstrate a real-world balance sheet over the course of 10 years of Jason's investments.



Interested in seeing how your own investment strategy will look after 10 years? Download our worksheet here. Next, simply save your own copy of the workbook, then enter your "Initial Investment" amount in cell B2 and your monthly "Recurring Transfer Amount" in cell B7. The 10-year performance and charts will automatically update, as will the accompanying graphs below.