Get to know the people behind the platform! Meet Randy Conley, Groundfloor's Director of Product Management. We caught up with him to talk about his role, how he came to work for Groundfloor, and what he enjoys most about the company.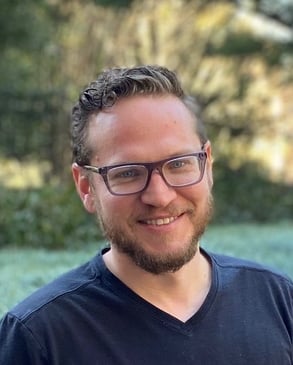 What do you do at Groundfloor?
As Director of Product Management, I lead the engineering teams responsible for building the products and features that our investing and borrowing customers love. As Groundfloor moves from the early startup to the rapid growth phase, I strive to create an environment built for scalable success and develop the careers of the engineers and managers I get to work with every day.

Where are you from?
I was born and raised in Tennessee, graduated from Auburn University, and have called Atlanta home for the last 17 years.

What is your background and experience?
I started my career in consulting and have bounced around in every position in the development of technical products. I've worked as a business analyst, quality assurance engineer, project manager, implementation engineer, site reliability engineer, architect, engineering manager, and director. My passion as an individual contributor was to become the subject matter expert on everything I touch. As a leader, I focus on building an environment for others to succeed with minimal supervision.

How did you come to work for Groundfloor?
When I was looking for a new job, I wanted to join a startup with a product that I believed in and a company that I knew I could help grow into a billion dollar business. The value of Groundfloor to any investor with $10 was the product that I had to be a part of and I've been thrilled to find the talent and passion of new coworkers and a leadership team that is excited about new ideas and approaches.

What excites you most about Groundfloor? What is your favorite part about working here?
The engineering department at Groundfloor is rapidly expanding and evolving into a product delivery organization that builds products that people love. This quarter, we reorganized into teams better aligned to our external customers, we are modernizing our technical stack for lenders, and delivering better onboarding experiences for our investors. It can be intimidating to make so much change in so little time, but it's the challenge that gets me out of bed in the morning.
Groundfloor has a great base product in our LRO offerings to investors and a lending operation that works with its borrowers. I'm excited to continue to iterate on the core products, but what really excites me is the potential to produce new real estate investment opportunities for our customers in the future. I love that my team is helping to push the limits on what is possible for individual investors.

Which of the Groundfloor company values resonates most with you and why?
I'd say Accountability. Accountability is what creates a sense of ownership of your work, your product, your department, and your role within the company.

When you're not at work, what can we find you doing?
I cook and I paint. Sometimes I do them well, but my daughter keeps me humble when I fail. Her reviews would make Gordon Ramsey cry.

Thanks Randy - we are lucky to have you as part of the team!