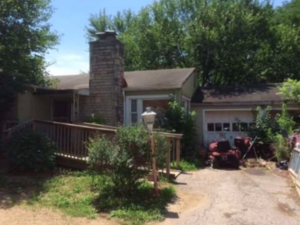 As is the case with any investment, there is always a level of assumed risk -- and the real estate projects we help make possible are no exception. At GROUNDFLOOR, the individuals who invest and borrow with us are our top priority, and we always work with their best interests in mind. We do everything in our power to ensure our borrowers' projects are successful, and this in turn drives value to our investors.
Accordingly, in the case of any loans that don't perform as expected, our Asset Management team works to ensure that our investors recover as much of their investment as possible. We are proud of the efforts we take; because of our Asset Management team's efforts, only four loans out of more than 300 repaid to date experienced loss, according to our December 2018 Diversification Analysis.
To further demonstrate how our Asset Management team works for the benefit of all our customers, let's take a dive into a recent problem loan on which we managed to achieve a good resolution.



Project Background
On August 18, 2017, GROUNDFLOOR closed on a loan secured by property on 2669 Ferris Road in Ohio. We gave a 12-month, deferred-payment loan, and in accordance with the standard loan underwriting factors and metrics we employ, we assigned the loan a "D" grade with associated 14.5% interest rate. The purpose of the loan was to finance renovation of the property. As is normally the case, repayment of the loan was expected through a sale of the renovated property. The loan was expected to repay in August of 2018.
The renovation project was progressing well during the latter half of 2017, but on January 9, 2018, the borrower informed our Asset Management team that a tree had fallen on the back of the house, causing extensive damage. After this initial contact, the borrower went silent, providing no communication or updates about the project despite our efforts to reach out.



Recovery
After two months with no communication from the borrower, on March 14, 2018, our Asset Management team issued a progress notice of default and withheld the remaining escrow funds. Per our agreements when we extend a loan, these notices normally go out after a certain period of time if the borrower is not providing updates about the progress of their project.
To read more about our Asset Management procedures, click here.
On April 13, 2018, the default period expired with no word or resolution proposal from the borrower, so the Asset Management team engaged legal counsel on that same day to begin the foreclosure process. From April to October of 2018, the file was moving through the court system to set a trial date. Our investors were kept up-to-date on all of these developments.
On November 12, 2018, our attorney informed us that there was a successful third-party bidder at the foreclosure sale and that, once the sale was confirmed by the court, GROUNDFLOOR would receive the funds within 60 days.
As expected, on January 22, 2019, GROUNDFLOOR was repaid in full with the contract interest rate of 14.5%. Investors received their principal plus contract interest during the entirety of the initial loan term and through the court proceedings. As a result, investors ended up earning more interest than they would have had the loan been completed -- they received 14.5% contract interest over 17 months versus over just 12 months.



Summary
While it is never our first choice to have a loan falling into a default state, we pride ourselves on working quickly and efficiently to salvage whatever we can from any problematic situation. In this instance, our Asset Management team is to be commended for their speedy, proactive action to achieve a good resolution and to protect investors' interests. Not only did each investor receive full repayment of their principal, they also received more contract interest overall -- with only a four-month delay in repayment.
---
Our Asset Management team reviews and monitors active loans weekly so we can take necessary measures at the first signs of trouble. Additionally, when a property anywhere in the country has cause for concern, our team conducts in-person site visits to assess the situation and provide face-to-face support for the borrower. Finally, for projects happening in and around Atlanta, our team carries out site visits almost every week to check in with our local borrowers.
GROUNDFLOOR operates on core values that include trustworthiness, accountability, and commitment, and we're proud that this particular loan offered the opportunity to showcase that in real time. For more information on how we analyze and monitor our loan performance more generally, please refer to our Asset Management walkthrough blog post.
As always, we welcome your feedback, questions, and comments. Feel free to drop us a line below or reach out to me directly at daniel@groundfloor.us.