Get to know the people behind the platform! Meet Nathan Coleman, GROUNDFLOOR's Director of Inside Sales. We chatted with him to learn more about his experience, how he came to work for GROUNDFLOOR, and how he is staying sane during quarantine.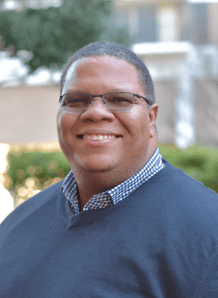 What do you do at GROUNDFLOOR?
I am the Director of Inside Sales. Every investment opportunity on our platform is the result of the work my sales team does. We scour the country to find real estate developers looking for financing to complete their projects. Specifically, I manage our team of Sales Development Representatives (SDRs) and Business Development Representatives (BDMs), who work directly with our new and repeat customers to shepherd each loan through from application to closing. Additionally, I work closely with my peers to streamline and otherwise make improvements to our lending process to deliver the best possible experience for our borrowers.


Where are you from?
I'm from Columbia, SC. Though it's the capital of South Carolina, Columbia is a pretty small town, so everyone kind of knows everyone. In my case, I was the preacher's kid, so everybody knew who I was!
Not only was my father a preacher, but he was also the sales manager for a local department store, so sales has really always been in my blood. I spent a lot of time listening to him interact with customers, his sales team, and his congregation -- he was a master at engaging with his audience, whether at his workplace or his church. It certainly rubbed off on me and helped inform my career path.


What is your background and experience?
I got my start working in mid-size sales at a company called CityGrid, which helps local businesses advertise online. I worked there for 4 years, then transitioned a position in advertising at AT&T, where I worked on building and optimizing search engine marketing and digital campaigns. During my time there, I evolved from the operations field to the sales field and realized that sales was my true passion.
I then transitioned to a role as Sales Manager at RentPath, a platform that connects consumers to housing rental opportunities. At the time I joined the team, RentPath was going through a major change in their business model and business practices; as such, I got the opportunity to work closely with management as well as angel investors to roll out a nationwide change to their sales strategies and operations. It was very much a startup vibe, even though the company itself wasn't a startup, and that really excited and challenged me. I learned that I liked startups, so I decided to seek out more opportunities to work in that space.
That led me to join the team at GreenSky, where I worked for about three years. I was hired to help build out the company's inside sales organization. While I was there, the sales team grew from 10 to 100 people, and the company went from a $3B unicorn to a $7B valuation, eventually going through an IPO.


How did you come to work for GROUNDFLOOR?
After the GreenSky IPO, I was ready for something different. I've always considered myself to be a "builder," not a "maintainer," so once the IPO was completed, I began feeling like I needed a new challenge.
I started putting some feelers out, which led me to find GROUNDFLOOR early last year. The company was on the verge of major growth, and I knew I was the person they were looking for to help build and scale the sales team.


Can you talk a little bit about how your team finds the real estate projects that GROUNDFLOOR funds?
At this point in our journey, GROUNDFLOOR has name recognition within the real estate investor community, and we have become a destination for those looking to borrow funds to flip a house. This is largely because we offer our unique deferred payment option, which allows borrowers to defer interest payments until the end of the loan term and keep the most cash in hand throughout the course of their project.
We also work very closely with the marketing team to be active and engaged on social media, to reach out to our existing customer base and leverage our existing connections, and to participate in relevant events (virtually, of course, for now). Finally, we're constantly experimenting with new strategies to connect with potential customers and show them all that we have to offer.


GROUNDFLOOR has recently been experiencing some pretty rapid growth, and in fact has been recognized for it on several prestigious lists, including the Inc. 5000 and the Deloitte Technology Fast 500. As the company continues to scale, how do you envision keeping up with demand?
Everything we've done this past year has put the foundation in place for where we are headed going forward. We've been working hard to build out a solid infrastructure of the right technology and tools to use, the right processes and standards to follow, and the right people to staff our team to be able to grow and scale our operations. We have eight people currently working on the sales team, closing about 15-20 loans per week. As we continue adding more qualified people to the team, I'm confident we'll see those numbers increase.
From here, I envision sales becoming a starting point for every other aspect of GROUNDFLOOR. Streamlining and perfecting the borrower experience will help inform other areas of the company, from asset management to engineering to product development -- and it's refreshing to have a leadership team that understands this. I feel supported and empowered to be truly obsessive about the borrower journey, and to train my team to be as well. As I see it, we should always be thinking about the next opportunity, and always closing deals with the next one in mind. I believe making the borrower experience the central focus of our sales strategy is what will help us ultimately stand out from other lenders and achieve success. And so far, it's working -- our repeat business is the highest it's ever been right now!


What excites you most about GROUNDFLOOR? What is your favorite part about working here?
From the moment I talked with Brian [Dally, co-founder and CEO] about his vision of opening up private capital markets to everyone, I knew it was something I wanted to be part of. It's very inspiring to be a part of a company that's working to ensure everyone has access to the same opportunities to build and preserve wealth, especially in our current economic climate. The COVID pandemic and its effects on the financial world, as well as recent events like the GameStop saga, make this mission more relevant than ever.
On the borrower side, I think it's amazing that we give real estate developers the ability to obtain financing without having to stress about cash flow or monthly loan payments over the course of the project. Our deferred payments option is truly a game-changer for them, and it allows them to stay on task and really do the job right because they don't have to worry about making their next loan payment.
Additionally, I mentioned earlier that I really appreciate being able to obsess over our borrower experience. I love being able to foster an environment that is dedicated to ensuring our customers are delighted at every turn.


How have you been staying sane during quarantine? Any fun quarantine projects?
In true GROUNDFLOOR fashion, my wife and I decided to build a house during quarantine! We're building it from the ground up, with the goal of moving in at the end of February. So, when I'm not talking to borrowers about their projects, I'm talking to my wife about ours. It's been a really fun experience because I get to share what I do on a daily basis with my wife and relate to her in a new way.
This project is also giving me hands-on experience learning about building a home, which enables me to relate to potential clients on a whole new level. For example, I now have first-hand experience with the supply chain issues that COVID has created, as well as with how much pricing has gone up due to scarcity of materials. I'm feeling the same pain as many of the borrowers I work with, which gives me unique insight into managing their scopes of work and budget needs during this time.
Once our home is finished, we are planning to start looking for our first investment property, which will provide me with even more understanding of the ins and outs of the flipping process. I'm excited for what the future holds!
Thanks, Nate - we appreciate all you do!