Get to know the people behind the platform! Meet Lauren Pichardo, a member of GROUNDFLOOR's Business Development team. We sat down with her to chat a little about her journey to the company and what makes her tick.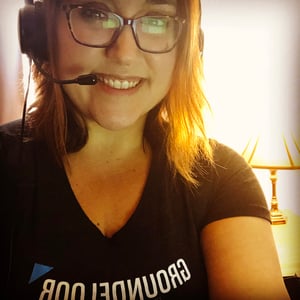 What do you do at GROUNDFLOOR?
I'm one of the newest Business Development Managers -- I started on October 2nd!
Where are you from?
Houston, TX, born and raised!
How did you end up at GROUNDFLOOR?
I actually was recruited on LinkedIn! The recruiter reached out to me about an exciting opportunity with a startup in the real estate investing and lending field, but didn't say what it was or even what the company was. I'm not sure whether that was on purpose or not, but it worked -- my curiosity was immediately piqued!
It was such a serendipitous moment, as I had recently started researching the real estate investing field for my own personal education. In my past, I've worked as a mortgage loan officer at Chase Bank and I hated the fact that I had to tell so many people "no" when they came to us to look for a loan.
As a result, I became interested in alternative avenues of real estate investing, and I'd been thinking about going out and learning more about opportunities in that field anyway. This job just kind of fell into my lap, and it couldn't have been more perfect. I really love GROUNDFLOOR's avenue, how much easier it is than traditional lending, and how it is helping people and communities. It was a no-brainer to accept the offer!
What is your favorite part about your job?
Before I really got started, I would have said the fact that I am able to work remotely. I still value that, but after meeting everyone and having things get underway, I have to say the culture and the people. It's invigorating to be a part of a team that wants to thrive and do the right thing at the same time!
What is your favorite midday pick-me-up?
It's a mixture between something that gets my blood flowing, like a walk, and connecting with someone I love. I also really like to sing!
What is your hidden talent?
I'm a singer! One of my big bucket list items is to learn guitar so that I can start performing at some open mic nights.
What is your favorite item on your desk?
I try not to keep a lot of stuff in my workspace because I don't like clutter, but I'd probably have to say my phone. My background is a picture of my beautiful daughter -- she's the one that keeps me going.
Thanks so much, Lauren!