Get to know the people behind the platform! Meet Kahla Washington, our Loan Closer. She sat down with us to talk about her role, how she found Groundfloor, and what she enjoys most about working here.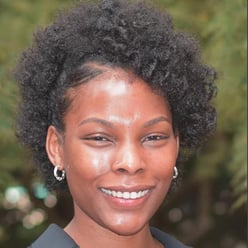 What do you do at Groundfloor?
I am a Loan Closer, which means I am responsible for shepherding loans through the closing process. This entails ordering titles (and being the main point of contact for the title company), setting up closings, creating the closing packages, and requesting the wires. I also handle any post-closing items, such as ensuring all relevant documents arrive at the office and are correctly filed, as well as making sure insurance payments on the property are up to date. Basically, any little thing that has to do with the closing process is my purview.
Where are you from?
I'm originally from California. I was born in southern California in Long Beach, then moved up to northern California to Oakland, where most of my mother's family lives. I lived there until I was 21, then moved to Las Vegas to finish up my degree in finance. I lived in Vegas for about 3 years, but after a while I got tired of how expensive living on the West Coast was and felt that I needed a change of scenery. So, I decided to move to Atlanta! I had some family already in Georgia which provided me with a good support system and home base in the beginning, but I really just took a big chance in packing everything up and moving. I was fortunate to have had a job at the time that enabled me to transition from working in-person to working remotely, which made things a lot easier. I've been in Atlanta ever since!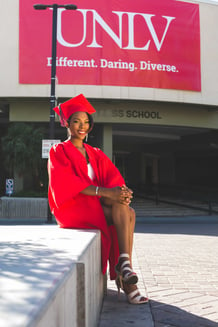 What is your background and experience?
I started my career at Fidelity National back in 2012 and worked there for almost eight years. It was a great experience for me, primarily because Fidelity let me work part-time while I finished my degree. Once I graduated, I moved to full-time and they helped me get all set up, even arranging for me to have my own office. Then, when I decided to move to Georgia, I transitioned to working for them remotely.
As you might imagine, going to college in Vegas was definitely a challenge! Vegas is such a fun city and there's always something going on. But I attribute my dedication to getting my degree to the way I was raised. Growing up with a single mother who always valued education (she had a Master's herself) really motivated me to give my all and make her proud.

How did you come to work for Groundfloor?
About two years after moving to Georgia, I was starting to feel ready to make a change professionally. I wasn't exactly sure what kind of change I was looking for, but I figured I'd go ahead and polish up my LinkedIn page in the meantime. And not too long after, a recruiter contacted me about Groundfloor!
I was excited and nervous at the same time – since I'd been in the title insurance industry for so long, switching over to the other side of lending seemed a little nerve-wracking. But ultimately, I was ready to learn something new and to be uncomfortable.


How many people are in your department? Are there multiple people who have the same role as you?
No, I am currently the only closer for our borrower loans. There is another team member who also closes loans, but he works specifically with our broker partners and thus has a slightly different role and process. So for most things, I am the dedicated Loan Closer at Groundfloor. I work most closely with the loan processors and underwriters, and sometimes the sales team.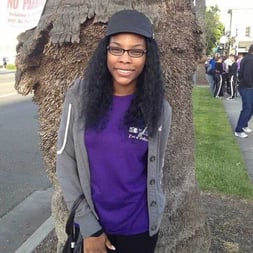 What excites you most about Groundfloor? What is your favorite part about working here?
The startup company aspect was what initially piqued my interest the most. With my previous position at Fidelity, the company was so big and had so many sectors and employees that it was next to impossible to get to know everyone who worked there – let alone the CEO or the top executives! I appreciate the close-knit interaction and engagement we have at Groundfloor, even while everyone is working remotely, and I like the focus we put on building a good company culture.


Which of the Groundfloor company values resonates most with you and why?
I'd have to say commitment. I try to be as dedicated and committed as possible in my work and really give it my all, and I don't want to be anywhere where I feel like I'm not able to do that. Similarly, when a company is committed to providing you with the tools and environment you need, then you can really do your best work. I appreciate that Groundfloor is committed to me and my well-being – the company really provides me with an environment that encourages me to stay committed and work hard.


How have you been staying sane during quarantine? Any fun "quarantine projects?"
Since I worked remotely when I first moved to Georgia, I was already pretty used to being at home and not interacting with people in person. So to be honest, not that much changed for me once the pandemic hit! But generally, I've been managing my stress by meditating, doing yoga, and reading. I try to do yoga in the morning, anywhere from 10 minutes to 30 minutes. It's hard sometimes to get up and do it! But it really does help so much in starting my day off right.


Thanks so much, Kahla! We appreciate all you do for Groundfloor!