Get to know the people behind the platform! Meet Jaehee Kim, one of our software engineers. She sat down with us to talk about her role, how she found Groundfloor, and what she loves most about working here.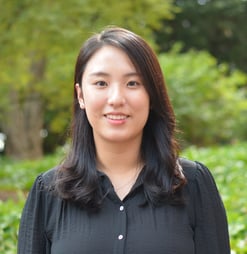 What do you do at Groundfloor?
I am one of Groundfloor's software engineers. Specifically, I work on front-end development, meaning I help bring new features to life, make sure they look good and work correctly for users, and make sure they are properly integrated on the back end. I used to do some design work as well, but as we have hired more experienced designers, I've been focusing more on front-end development.


Where are you from?
I'm originally from South Korea. I came to the US when I was a junior in high school, and lived in Illinois until college. Upon graduating from college, I got married and moved to Atlanta, and I was hired at Groundfloor right after that.


What is your background and experience?
I initially studied and got a bachelor's degree in nursing, but I've never actually worked as a nurse -- as I was finishing up my schooling, I had a lot of doubts as to whether or not nursing was what I really wanted to do. Since I was so close to graduating, I stuck with it and got my degree; but I never really had any encouragement to try something new or explore other options.
After I got married and moved to Atlanta, my husband helped encourage me to see what else was out there. He had a friend with a similar background to me that had gone through a coding bootcamp and was now working in engineering, and he suggested I look into it. After doing a little research and learning more about coding, I found I really enjoyed it. So I decided to jump into the field and enrolled in that same coding bootcamp. It was four months of very intense learning and a ton of information, and it was an incredibly long commute from where I live, but I was so enthusiastic about what I was learning that I made it work!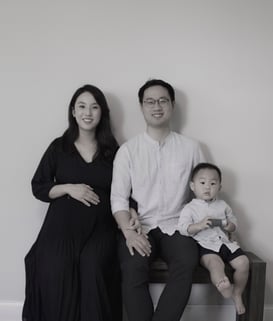 How did you come to work for Groundfloor?

After completing the coding bootcamp, I applied to several companies, including Groundfloor. It just so happened that at that time, Groundfloor was hiring interns in the engineering department, so I got the role, and after a few months I was brought on full-time. It turns out that it was pretty unusual for Groundfloor to be looking for interns -- in fact, I think I was the first and the last intern in the engineering department that Groundfloor ever hired -- so I feel very fortunate that Groundfloor gave me the chance to get started in this career.
From the very beginning, Groundfloor has taught me and given me opportunities to grow, both professionally as well as personally. I got hired at Groundfloor right after I got married, and since then, I have had two kids! I like that we have been able to grow as a family with Groundfloor.


What's it been like being one of the only women on the engineering team?
I've never really thought too deeply about it, to be honest. As one of only a few Asian employees so far, I'm already a minority, so I'm used to being the only one. Additionally, it's also true that the engineering field in general tends to have very few females as Senior Engineers (that's why I'm happy we recently added Victoria [Mitchell, Senior Software Engineer] to the team!). As a mom of two, I think having a family can make it harder for women to keep up with coding trends and new languages, which might contribute to why you don't see many women in senior levels.
But I've never really given it too much thought -- I like working with men. They're easy to work with and are always good at receiving feedback and constructive criticism.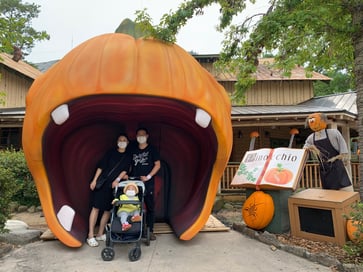 What excites you most about Groundfloor? What is your favorite part about working here?
Groundfloor was pretty small when I first started, so I liked how intimate and welcoming it felt. I thought it was interesting and kind of cool that people outside of the engineering department interviewed me during the interview process. It really showed that Groundfloor cared about cultivating the right team and making sure each person was the right fit. During my interview process, I was very impressed to hear Justin [Burris, Director of Engineering] speaking so confidently and passionately about the company. That really made me feel good about Groundfloor as a place to work. And of course, I loved the free drinks and snacks!
Fast forward to now, and one of the things I love most about working at Groundfloor is how open it is and how much leadership wants to hear what employees think -- I feel like there's a safe space for us to bring up any thoughts or concerns we might have. I also have been very impressed with Groundfloor's response to national events, such as the Black Lives Matter movement and the onset of COVID-19. The company was really quick to respond and solicit employee input, and they remained very transparent about everything they were doing in regards to the pandemic. It's clear to me that Groundfloor really appreciates its employees and that makes me very proud to work here.


Which of the Groundfloor company values resonates most with you and why?
I'd have to say kindness. Everyone at the company is very genuine and kind to one another, and I think that really makes a difference. Like I said earlier, Groundfloor is really diligent about making sure that people fit into the culture here. We don't just think about applicants in terms of their skills, but also the qualities they have that would make them a good fit, and I think that speaks to how much respect Groundfloor has for each team member.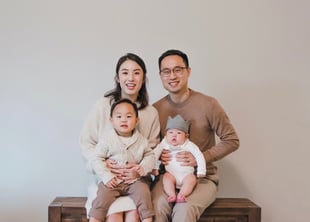 How have you been staying sane during quarantine? Any fun "quarantine projects?"
So quarantine for me was pregnancy! I found out I was pregnant in March 2020, so I spent basically all of the lockdown going through my pregnancy. It was pretty nerve-wracking at times, but I did appreciate having so much time with my family. We did a lot of camping together, which was really nice!


Thanks so much, Jaehee! We're happy to have you as part of the team!